A Heat Press is a machine that is designed to imprint a logo or design onto a substrate or apparel item. The machine uses a combination of heat and pressure applied over a period of time to permanently apply the logo. The process can vary greatly depending on the item being embellished.
We have two heat press machines. Our primary use for these machines is applying custom names and numbers to shirts and jerseys. The machines can be adjusted to apply logos to a variety of items, including jackets, vests, pants, bags, and a wide range of promotional products.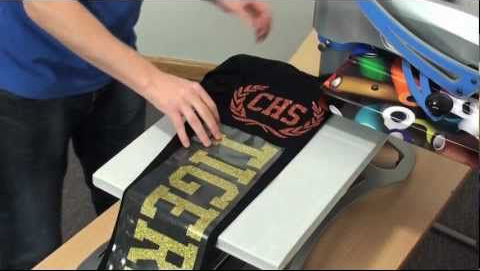 HEAT PRESSING PRICE LIST

current as of January 2019
NAME ONLY
1-3 pieces: $13.35 each
4-11 pieces: $8.75 each
12 or more: $6.25 each
NUMBER ONLY
1-3 pieces: $10.35 each
4-11 pieces: $6.85 each
12 or more: $4.55 each
NAME + NUMBER
1-3 pieces: $23.70 each
4-11 pieces: $15.60 each
12 or more: $10.80 each
Pricing shown is for 1 color names and/or numbers, in 1 location
Two-color names and numbers are available. Double the pricing shown for two color names or numbers.